The Halferne Imprecation
The Halferne Imprecation, like the rest of the series, can be read as a standalone novel, as part of a cycle of six, loosely-connected novels, or as part of a prequel series to something I may never get around to writing. In this case, if sci-fi military and medical dramas in the style of "M*A*S*H* meets Vatta's War" is your thing, then you'll probably fit right in with this crew.
---
Dr. Katerin Rossi is a brilliant surgeon with both people and technology. While on a humanitarian mission to rescue survivors of a failed military operation, she and the crew of the civilian hospital frigate, St. Pantaleon, become embroiled in a government conspiracy and coverup that could shake the foundations of power in half of the settled worlds in the galaxy.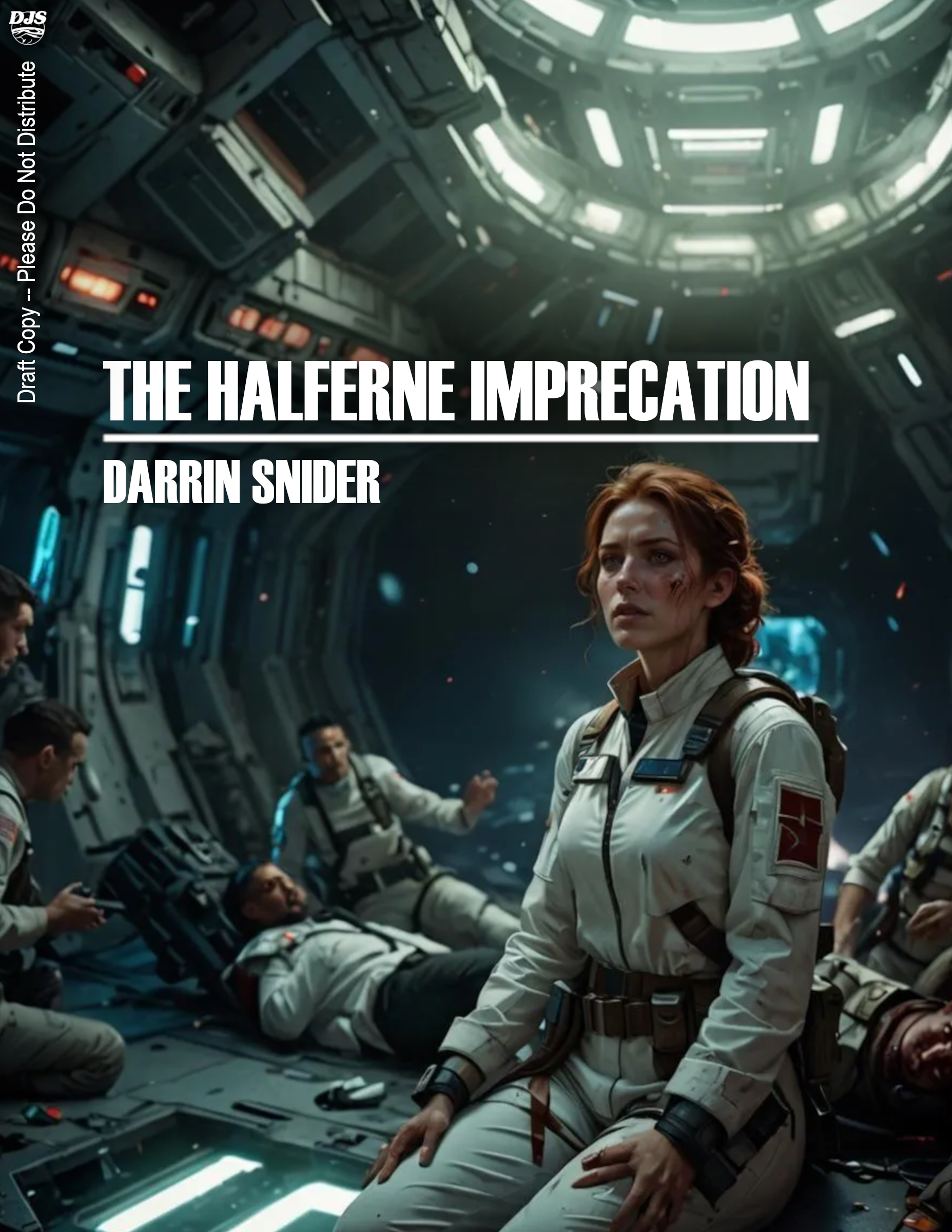 Click here to download your complimentary copy of the first three chapters