The Halferne Incubus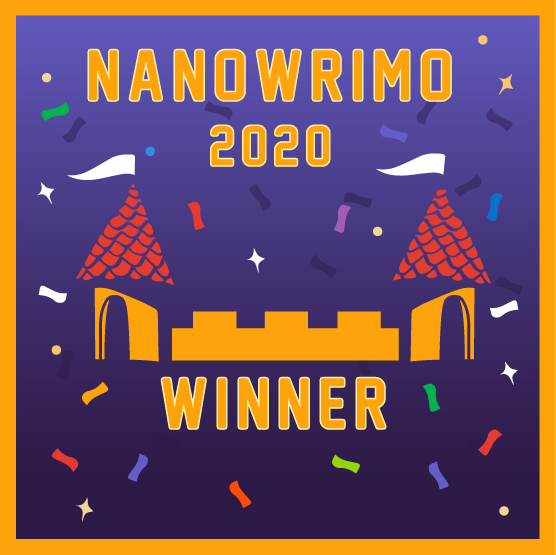 NaNoWriMo 2019 gave me that first taste of actually finishing a major long-form work. Unfortuantely, it also gave me my first taste of editing a zero-draft novel, which it turns is harder. In fact, while the initial draft took a month (sort of the point of NaNo), I can safely say I've been picking around at a good first revision ever since then. Of course there were other issues that discouraged me, as alluded to on the download page.
Because I am still focusing on that to some extent, I haven't really had the time or energy to focus on a "new" story. Not wanting to lose the momentum or miss out on the fun I had last year, I decided instead I would revisit an old story, The Halferne Incubus, which was originally an exercise in fleshing out a character's backstory I did 2003 or so, which accidentally turned into my first finished short story. Granted it wasn't good, didn't work as a standalone piece, and was based on characters from another novel I still haven't finished in 15+ years. Since it was written, however, I've thought of new techologies, themes, and subplots that could easily take Incubus from an 18,000-word light space opera/Scooby-Doo mystery into a more cerebral, 70,000-plus-word, hard SF/psychological thriller that would work better as a one-shot novel.
So here's the deal: I am posting the first three chapters of the "latest (not final) draft" free of charge. If you enjoy it, drop me a line, and I'll add you to a list to receive a copy of the final book and possibly some other goodies along the way. If you're a publisher and would like to see the outline of the rest of the novel as a prelude to publishing it, I can make that happen too.
---
In a future world, the lines between the virtual and the physical are increasingly blurred...
A man who doesn't exist is murdered.
A woman is tormented by his nightmares.
A man only she can see will stop at nothing to know what they are.
A lone cop believes her and vows to protect her.
His dead partner isn't convinced and wants to bring her to justice.
Can she unravel the mystery before losing her grip on reality?
Click here to download your complimentary copy of the first three chapters